NEWS & UPDATE
AWEN CELEBRATES TEN YEARS
This October sees the 10th anniversary of the founding of Awen Publications, which was started in Bath as a community publishing initiative by Kevan Manwaring. A special showcase will be held at Black Book Cafe, in Stroud - with guest performances from some of Awen's finest, plus new voices from Chrysalis Press. The event is on Thursday, 31st October, 7pm. See Diary for details & forthcoming updates on the line-up.
AWEN AUTHOR DOUBLE AWARD WINNER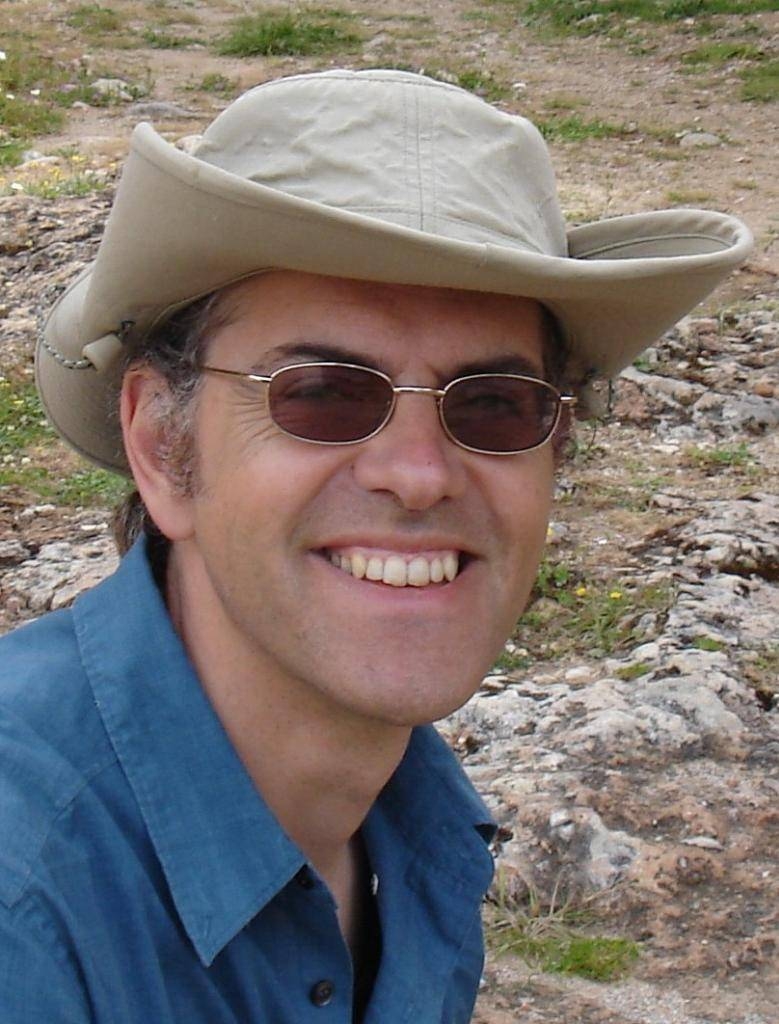 Congratulations to Awen author Anthony Nanson, who has won TWO Storytelling World Awards -one for Gloucestershire Folk Tales (The History Press, 2012); and one for Words of Re-enchantment (Awen). Justly deserved. Well done, Anthony!
AWEN FORUM LIGHTS UP STROUD
This May sees the first of an exciting series of bi-monthly events in the heart of Stroud. In a unique format, combining an inspiring talk, performance and discussion, Awen Forum seeks to bring the very finest speakers and spoken word performers together on a shared theme - allowing time for discussion amongst the audience, an important third element to the evening. Curated by Jay Ramsay and Kevan Manwaring, these evenings have been put on with the generous support of the Subscription Rooms, under General Manager, Paul McClaughlin. The first guest speaker is eco-arts therapist, Ian Siddons Heginworth, author Environmental Arts Therapy and the Tree of Life. He will be sharing the stage with poet Gabriel Bradford Millar, storyteller Anthony Nanson, and music from Jehanne Mehta of Earthwards, on Sunday 5th May, 7pm. For bookings contact the Sub Rooms direct on: 01453 760900
NEW AWE WRITING INITIATIVE LAUNCHED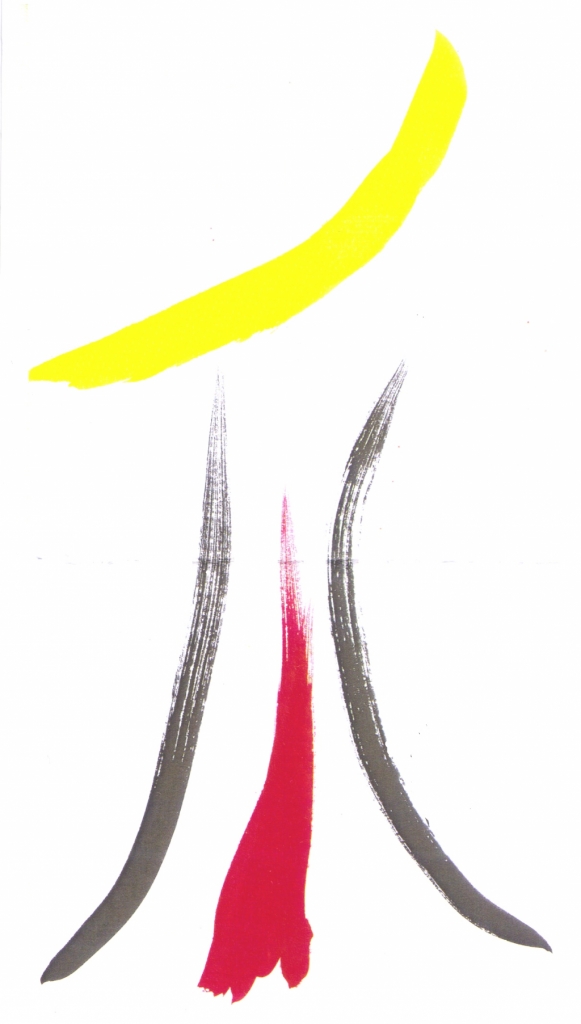 New Awe Writing Initiative is a project designed to provide a platform for original new voices, writing in English anywhere in the world. We are keen to promote writing that dazzles and inspires – writing that moves and motivates, be it poetry, prose fiction, life-writing or essay ... virtually any written form you can think of – as long as it makes us go 'Wow!' We want work which makes the reader look at the familiar in an unfamiliar way; that makes us appreciate the world we live in, who we are, and what we can be. The poems can be a sequence; and the prose certainly needs to be complete (not a fragment). Both needs to unpublished and original. This will be collected into an anthology (which could become an annual initiative if it works).
See New Awe for details
AWEN AUTHORS BURN BRIGHT IN BLAKE-FEST
To celebrate the birthday of William Blake several Awen authors took part in a fantastic array of bardic performances at Pentameters Theatre, London during 26 Nov-2 Dec. By all accounts it was a great success.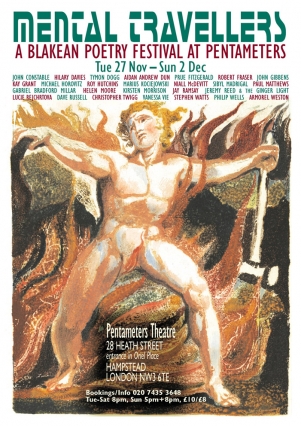 SONG OF THE WINDSMITH SOARS ALOFT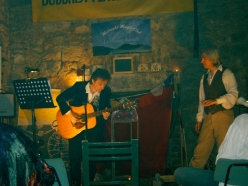 'Song of the Windsmith' is a one-hour multi-media show based upon Kevan Manwaring's epic series, The Windsmith Elegy - a ten year, five volume project which reaches its stunning conclusion this winter. It weaves together song, storytelling, dance, shadow-puppetry and VJing into an exciting 'Lit'n'Roll' show. It was premiered at Castle Carrick, Scotland on 22nd September, 2012; before going on the road - first stop was the Acorn, Penzance on 13 October. Next stop is Stroud 2nd November. Check out the diary for more details and dates. For now, have a taster of the show, via the footage on Youtube. View here
TELL ME A STORY
Awen author Kevan Manwaring is featured in a new series of author interviews by Chrissy Derbyshire, in her wonderful blog - Cursory and Twice Told Tales. Check it out by following the link below:
http://chrissyderbyshire.wordpress.com/tell-me-a-story/
A TREASURE-HOARD OF WORDS: TIMELESS COLLECTION PUBLISHED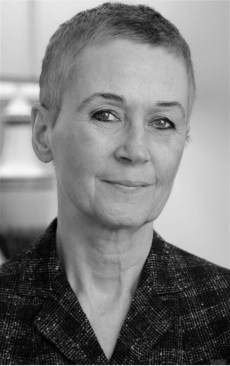 Canadian academic Charlotte Hussey is publishing her second collection, Glossing the Spoils, this autumn.
Date: 16 November 2012, 7.30 EST
The Venue: Montreal art gallery—Visual Arts Centre
The Background: Challenged by a Cree friend to uncover the source of her own myths, stories, and songs, Charlotte Hussey undertook a march, starting with Beowulf, through early Western European literature. "So few people read back of Shakespeare today," she says. "So few understand their deep roots."Time travelling through Early Celtic, Anglo-Saxon, Norman, and Germanic texts, Hussey selected ancient passages as traction points to pull the past forward and into the dark, vibrant, technically dexterous poems comprising her second collection, Glossing the Spoils.Glossing the Spoils engages myth and history in an intimate way. Its 28 glosas dramatize how the past keeps erupting into the present, as when Beowulf becomes the heroic TV psychopath Dexter; a Celtic Cyclops morphs into a psychoanalyst; the Questing Beast inflames the Libyan Revolution; while Fand, a love-sick fairy queen, weeps for us all on the morning bus.British poet laureate Ted Hughes has urged us not to suppress our instinctive, predatory, wild energies, but to contain them. Hussey's poems do just that. "Some poetry is written to last. This collection glimmers like an old treasure hoard. Both timeless and contemporary, it calls across the centuries and continents," writes Kevan Manwaring, author of The Bardic Handbook and The Way of Awen.Hussey teaches writing courses at McGill University and Old Irish and Arthurian literature at Dawson College in Montreal. Her first collection, Rue Sainte Famille, was shortlisted for the QSPELL Award and her poems have appeared in An Anthology of the Top Fifty Poems from the National [Canadian] Poetry Contest, Soul of the Earth: The Awen Anthology of Eco-spiritual Poetry, and in Arc, The Antigonish Review, Fiddlehead and more.Jay Ramsay, poet and psychotherapist, says of her work: "Charlotte Hussey's poetry here, like anything finely made, shines from the inside; crafted with erudition, intuition and passionate precision. It was an honour to help her edit these unique poems."
FFI: info@centredesartsvisuels.ca
NEW AUTHORS JOIN THE AWEN FAMILY
We are delighted to welcome two new authors to the Awen Family - Lucia Daramus and Nick Clements. Both are very talented and accomplished in their respective fields.
GUITAR WIZARD JOINS AWEN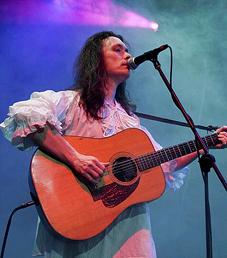 We are excited by our new initiative, Awen Audio. We are launching a CD ('Strange Sun'); venturing into podcasting ('A Salutation to the Sun'); and welcoming aboard musicians. First up, we welcome the fiendishly talented musician James Hollingsworth. He features on our first podcast and is collaborating with Kevan Manwaring on a Lit 'n' Roll show, Song of the Windsmith. He also has an impressive back catalogue. Read more about him here.
AWEN ON THE RADIO
Two Awen artists - James Hollingsworth and Kevan Manwaring - were featured on Poetry and World Music - hosted by Jeffrey Gale - SoundArts Radio, Sunday, 21 October, 2-5pm
http://www.soundartradio.org.uk/news/73/70/Live-Poetry-and-Music-event-this-weekend/
Awen on Radio Wildfire
Garden of Awen is to be featured on Radio Wildfire - a spoken word online radio station. Three Awen authors/performers were featured on their Wildfire Live show:
Radio Wildfire Live! - Monday 2nd July 2012, 8-10pm (UK time) This month's edition of Radio Wildfire Live! will feature new poetry from Mark Goodwin, Barry Patterson, and Heather Wastie, with Heather joining us in the studio to talk about the Broadside Ballad is being brought back into service to save an art gallery in a campaigning echo of the Kidderminster carpet makers strike. There'll be song from Will Johnson and Brendan Hawthorne. Plus we'll be airing Jeff Phelps' long poem with music, River Passage; a mix of new material from Stroud's Awen Publications; the latest in Mal Dewhirst's series The Lost Poets; and with the 50th edition of The Loop now playing, we'll be looking back into its archive.