JOIN THE AWEN FAMILY
a Permacultural Publishing Revolution!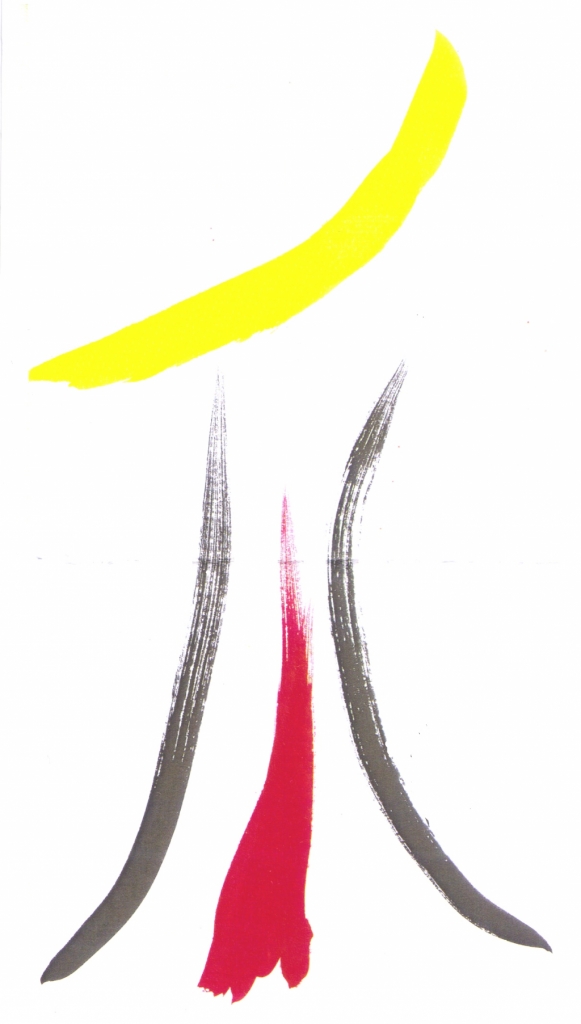 Permaculture...an ethical design tool, creating sustainability through the integration of diversity, stability, & resilience in ecologically-sound, economically-viable human environments respecting the whole of creation. Dawn Shiner
AWEN is a publishing house that was founded in Bath, England, in 2003. We started as a community publishing initiative – ostensibly for an anthology of writing created on a course in writing and the environment run by Kevan Manwaring (Writing the Land) – and those elements (Community; Deep Ecology; Creativity), combined with Craftsmanship, have remained our core values. Over the last 9 years we have published over thirty authors (from Britain; France; Germany; Iceland; Australia; Canada; North America) in over thirty titles, including poetry, short stories, essays, novels and audio CDs. We have created and hosted numerous spoken word showcases and book launches; and recently we have started a quarterly podcast. Now, in these challenging and exciting times of crisis/opportunity we feel it is time to expand further and embrace the wider community – by inviting you to become a member of the Awen family. We're not spooky – though we might be little bit kooky! Yet there is method in our madness and we see Awen as an artistic eco-system. Mainstream publishing is clearly being severely challenged by the digital age (as the Music industry was a decade or so ago). It has to evolve or die. Rather than reinvent the wheel though we feel it makes sense to use stuff that already has been tried and tested – to create an alternative publishing model (and when we say 'publishing' we mean, literally, being 'made public' – not exclusively through print, but by any means at our disposal: performance, websites, audio, festivals, etc). So, using the principles of Permaculture (a design ethos which creates true sustainability) we would like to welcome you to join us.
Permaculture principles (in a nutshell):
That the systems we construct should last as long as possible, and take least maintenance.

These systems, fuelled by the sun, should produce not only for their own needs, but the needs of the people creating or controlling them. Thus they are sustainable, as they sustain both themselves and those who construct them.

We can use energy to construct these systems, providing that in their lifetime they store or conserve more energy than we use to construct or to maintain them.
(from Permaculture: A Designer's Manual, by Bill Mollinson, cited in Permaculture Magazine, Summer 2012).
In traditional publishing a new writer might expect the publisher to do everything for them – to wave a magic wand and transform their life from an unknown scribbler to a successful author. Very few publishers (mainstream or otherwise) maintain this model anymore – more and more, authors are expected to contribute to at least the marketing aspect of publishing - through creating a 'media platform' for themselves (a website; a blog; tweeting; interviews; appearances, etc). Books don't sell themselves, and the more you can do as an author to promote your work, the greater its chances of 'gettting out there'. And so – ask not of the publisher 'what can you do for me' so much, as 'what can I do for my publisher'. It should be a symbiotic relationship for it to be genuinely sustainable – a reciprocal exchange should take place which is mutually honouring. We are not talking financial investment here (NB a genuine publisher never expects the author to contribute in that way), but there needs to be some kind of 'energy exchange'. After all, a garden cannot grow without sun, rain, soil and seed. So, here are some 'inputs' and 'outputs' – organic and flowing, of course!
What can I contribute?
Ideas

Time

Space (eg office or storage)

Admin. skills

Resources

Artwork

Music

Stewarding

Marketing

Social Media

Links

Contacts

Networks

Love

Humour

Outlets

Venue

A platform for Awen (eg marquee at a festival)

… fill in the blanks!
What's in it for me?
Community

Kindred Spirits

Gatherings

Creativity

Shared knowledge

Shared opportunities

Wider network

Co-operation, not competition

Alternative solutions

Mutual empowerment

Participation

Shared vision

Sustainability

A platform for fine work

Crowdsourcing of ideas, solutions, etc.

Collective buzz

Fostering creative biodiversity & community resilience
Produce:
Books (10% discount for members)

CDs

Events

Talks

Workshops

Festivals

Gatherings

Hearth groups (start your own and share the Awen!)

Forum

Database of resources

...Anything else we haven't thought of yet (but maybe you will)!
I'm in! How do I join?
It's easy. Send an email entitled 'proposal to join awen' to publisher@awenpublications.co.uk
outlining the following:
Who are you? a little bit of background would be nice

Why do you want to be part of Awen? do we share an affinity?

What can you contribute?

Where are you based?

When can you start (contributing; participating)?

And anything else you need to add! (eg a pic, a poem, a song, something to make us smile :0)
Feel free to include a link to your website, youtube, soundcloud, project, etc. No attachments. NB we are not seeking submissions for (print) publications this way. This is exclusively for those who wish to be part of the garden (part – as in participant). At Awen, we believe:
You are not a consumer, you are a co-creator!
Awen Publications
inspiration at your fingertips
www.awenpublications.co.uk
Kevan Manwaring
Stroud
Summer Solstice, 2012