---
AWEN BOOKSTORE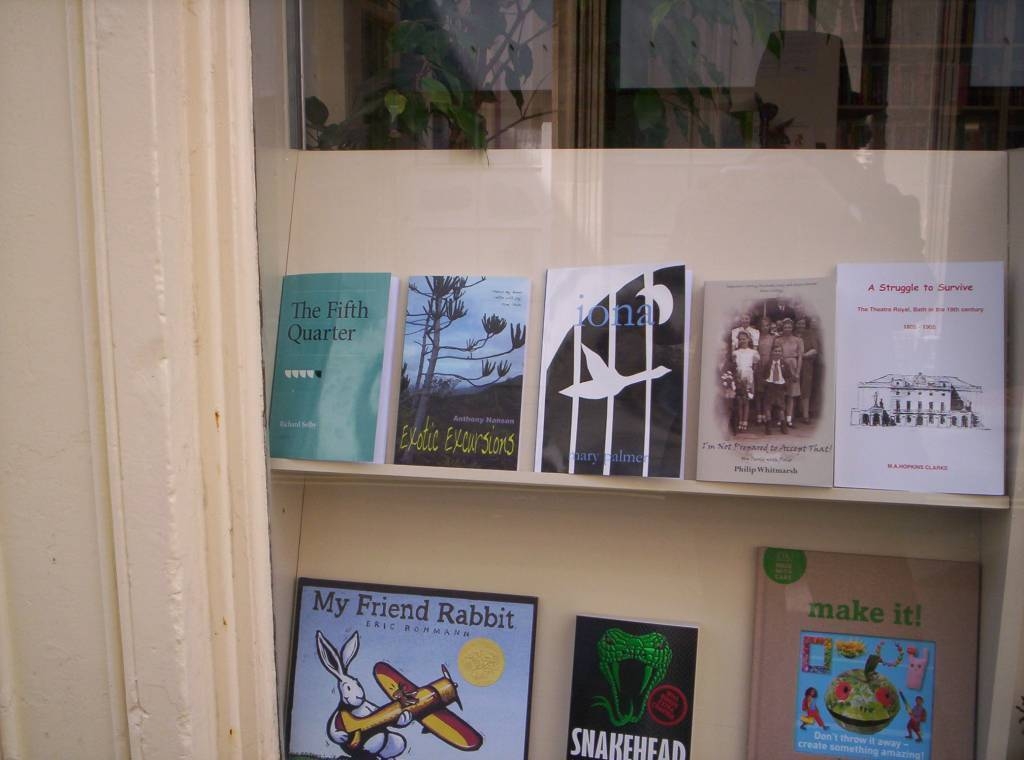 The Awen Bookstore is always open...
*FREE UK POSTAGE*FREE UK POSTAGE*FREE UK POSTAGE*FREE UK POSTAGE*
To order see bottom of page for details
---
***NEW TITLE******NEW TITLE******NEW TITLE******NEW TITLE******NEW TITLE******NEW TITLE***
GLOSSING THE SPOILS
Charlotte Hussey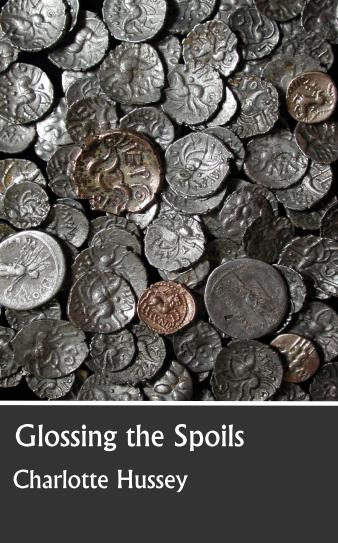 Each poem in Glossing the Spoils works like an intricate time-travel machine, carrying the reader back to the beginnings of Western European literature. Like an ancient clapper bridge with its unmortared slabs of sandstone, these poems step us across the choppy currents of the past 1500 years. Anchored at one end in the deep past and at the other in the turbulent present, they explore interconnections between historical, personal, psychological, and mythic states. Plundering their opening passages from such early texts as Beowulf, The Mabinogion, and The Tain, these glosa address eternal themes of love and war while giving voice to the surreal potency of the Western European imagination.
'Some poetry is written to last. This collection glimmers like an old treasure hoard. Both timeless and contemporary, it calls across the centuries and continents.'
Kevan Manwaring, author of The Bardic Handbook and The Windsmith Elegy
Poetry £7.99

Available direct from Amazon
here
---
CRACKE OF ALMONDS
Selected Poems
Gabriel Bradford Millar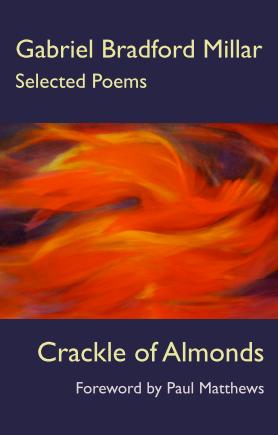 In these renegade poems ranging from 1958 to 2011 Gabriel Bradford Millar presents a spectrum of life, in all its piquant poignancy, with unfaltering precision, defiance, and finesse. From the very first to the very last, the breathtaking skill of this consummate wordsmith does not waver. Many of these poems linger in the air - not least because Millar performs them orally with such verve. She believes: 'that poems, like love-talk, should go from mouth to ear without any paper in between.' On the page her poems' orality and aurality fragrance their presence without diminishing their literary elegance. Continually astonishing, these epicurean poems not only offer a lasting testimony to a life well-lived, but inspire the reader to live well too.
'Feisty, uncompromising, and impassioned ... the author pulls no punches.'
Self and Society
ISBN-10: 1906900299
ISBN-13: 978-1906900298
Poetry £11.99 Available direct from Amazon here
---
THE LONG WOMAN
Kevan Manwaring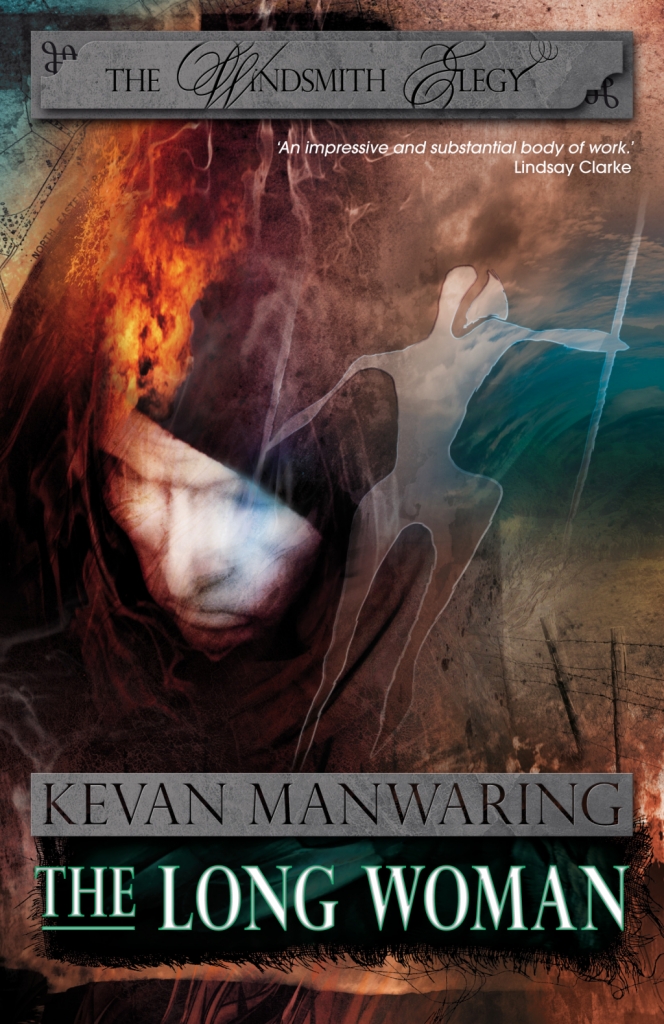 An antiquarian's widow discovers her husband's lost journals and sets out on a journey of remembrance across 1920s England and France, retracing his steps in search of healing and independence. Along alignments of place and memory she meets mystic Dion Fortune, leyline-pioneer Alfred Watkins and a Sir Arthur Conan Doyle obsessed with the Cottingley Fairies. From Glastonbury to Carnac, she visits the ancient sites that obsessed her husband and, tested by both earthly and unearthly forces, she discovers a power within herself. The Long Woman is an exploration of the sacred landscapes of the past and the secret landscapes of the soul.
'A compulsively readable, & beautifully written tale of love and loss. The interweaving of past and present, the earthly and the supernatural creates a poetic and haunting novel - one that is as uplifting as it is heartbreaking. Maud's determination and endurance is a great testament to the possibilities of the spirit. Her search for something permanent in a transient world is a journey we can all relate to. A great achievement...a beautiful book.'
Waterstones Recommends
The Windsmith Elegy volume 1
Fiction £7.99
ISBN-10: 1906900302
ISBN-13: 978-1906900304
Available direct from Amazon here
---
WINDSMITH
Kevan Manwaring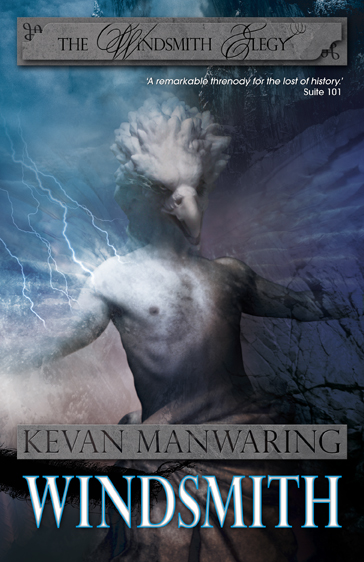 After being sucked through a portal in No Man's Land during the First World War Battle of Mons, Royal Flying Corps observer Kerne finds himself in another world, fighting for his life against his unpredictable pilot. Modern weapons of war have been introduced to the Bronze Age realm of the ancestors with devastating results. Kerne must learn the Way of the Windsmith - a magician of sacred sound who can summon winds - with the help of Merlin, his feathered guide, if he is to stop his power-mad companion. The power of words is set against the power of swords in a deadly battle for control of Shadow World, Earth's symbiotic twin. War comes to the Afterlands of the ancestors, and only one of the airmen can live if both worlds are not to be torn apart by their anomalous presence.
'You have captured the strong physicality of the ancient Celtic Afterlands from their myths and legends, without sacrificing any of their 'otherness', their spirituality. It is gripping story made even more poignant and potent for being woven out of familiar and haunting strands from ancient Irish and Welsh traditions, and familiar and haunting images from modern wars…It is a chilling concept that we affect the Afterlands by our actions in this world. It is a thought-provoking book…apart from being a thoroughly readable yarn. I love that your skill in poetry comes through in your prose. I love the quotes at the beginnings of the chapters drawing the threads of time together and weaving a rich tapestry of different, yet similar, realities.' Moyra Caldecott, author 'Guardians of the Tall Stones' and many others
The Windsmith Elegy volume 2
Fiction, £7.99
ISBN-10: 1906900310
ISBN-13: 978-1906900311
Available direct from Amazon here
---
THE WELL UNDER THE SEA
Kevan Manwaring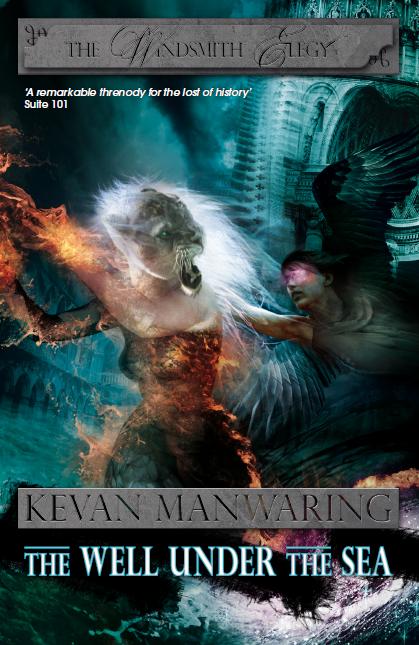 Imagine an island at the crossroads of time where lost souls find each other… Isambard Kerne, Edwardian antiquarian and First World War observer, missing in action at the Battle of Mons, finds himself in the Afterlands of his Celtic ancestors and has begun the Way of the Windsmith – the path he must take to find his way back home, for he is a man alive in the world of the dead. Having learnt the secrets of Eurus, god of the East Wind, Kerne must sail into the west, to Hyperzephyrus, the Land Beyond the West Wind. With the help of a mysterious boatman called Barinthus, he finally makes it to the fabled Island of the Blessed, Ashalantë, a city in the sea crafted by dreams, where the vision of Plato, Da Vinci, Brunel and others have come to life. Here he has to endure the Circle of Truth and embrace the shadow of his past. He meets Amelia Earhart, legendary American aviatrix of the Thirties, who is assigned to him as his angel to instruct him in the art of flying. As they climb higher they find themselves falling in love, but Priestesses of the Spiral are forbidden to do so. If Earhart breaks her vows, it could shatter the fellowship of the Nine Sisters, and cause the downfall of Ashalantë. Torn between duty and desire, Kerne and Earhart find themselves embroiled in a tragic chain of events that threaten to bring about the destruction of not only this otherworldly paradise, but its shadow: Earth.
'...for some reason I am reminded of Lindsey's Voyage to Arcturus. Not in content or motifs or imagery, but in the overall feeling. This is a good thing, of course, as it sets the book in a particular realm of imaginative art that is neither science-fiction nor neo-Celtic. The Celtic motifs are used in a very original manner, much superior to the many dreary pot-boiling "Celtic fantasy" novels that are already out there. So the book has great strength and originality.' RJ Stewart
The Windsmith Elegy volume III
Fiction £7.99
ISBN-10: 1906900329
ISBN-13: 978-1906900328
Available direct from Amazon here
---
THE BURNING PATH
Kevan Manwaring
Three strangers meet in a nameless desert and must come to terms with their past before they can escape it: a First World War airman; an American aviatrix of the Thirties; and a French poet of the skies from the Second World War. They are the lost of history and must go into the desert to find themselves. To find peace they must walk the burning path. Each is forced to confront the question: What are you prepared to sacrifice for the one you love?
'His writing extends the reader in the direction of selfhood – that quality that constitutes one's individuality – and reminds us of the limitations of everyday consciousness, but also of how it may be expanded to satisfy the deepest callings of human need. He sees broadly and with compassion. Crucially, he reveals life and consciousness as boundless potential, which is surely the ultimate purpose of all art..' Suite 101
'You use words so beautifully. You describe the interlacing worlds so dynamically and brilliantly.' Moyra Caldecott.
The Windsmith Elegy volume IV
ISBN-10: 1906900337
ISBN-13: 978-1906900335
---
THIS FEARFUL TEMPEST
Kevan Manwaring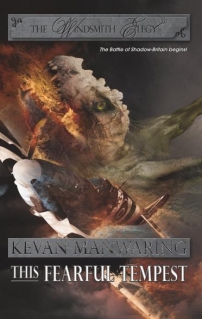 Save your country, or save yourself. You decide...
Kerne and Earhart reach Hyperborea, the Land Beyond the North Wind, where the windsmith must master the secret of the Bora if he is to escape Shadow-World – but first he must save it. In an alternative 1940s Great Britain, Kerne is confronted by a dystopian version of his precious homeland – laid waste by prejudice, pollution, and fear. The country is ruled by the fascist army of the White Dragon. Kerne must undertake a perilous journey into the far north to become Hyperion, Lord of the Winds, if he is to defeat Aveldra and the Agents of Discord once and for all. The spirit of the Battle of Britain is kindled as the fate of a kingdom is fought for in the air between Spitfires and fire-breathing dragons. In the hour of his country's greatest need, a King returns – fulfilling an ancient prophecy – but is too late? The lost of history clash in this epic finale of The Windsmith Elegy.
'...great Manichean vision.' Suite 101
'Kevan Manwaring writes in the bardic tradition of English prose, one which honours the vision of our landscape as sacred ground and knows that our lives and history are at their most intense when lived in close relation to its claims on the soul. His WINDSMITH ELEGY represents an impressive and substantial body of work.'
Lindsay Clarke, Whitbread prize winning novelist, author of
The Chymical Wedding
&
The Water Theatre
The Windsmith Elegy volume V
ISBN-10: 1906900353
ISBN-13: 978-1906900359
£7.99/$9.99
Available direct from Amazon UK here
---
PLACES OF TRUTH
Journeys into Sacred Wilderness
Jay Ramsay
Poet and psychotherapist Jay Ramsay has been drawn to wild places all his writing life, in search of a particular deep listening experience. Here he shares his soundings. 'Trwyn Meditations', set in Snowdonia, begins this 23 year odyssey. 'By the Shores of Loch Awe' takes us to the fecund wilds of Scotland. 'The Oak' celebrates an ancient tree in
the heart of the Cotswolds.. 'The Sacred Way' an evocation of Pilgrim Britain. 'Culbone' uniquely records the experience and hidden history of the smallest parish church in England in a steep North Somerset valley beneath where Coleridge wrote 'Kubla Khan', in a world as much of its own. The final poem, 'The Mountain', takes us beyond, in all
senses, touching the places where we find I and Self.
As reviewed in Resurgence & Ecologist, Jan/Dec 2013
Poetry 162pp ISBN 978-1-906900- 08-3 £9.95
---
THE IMMANENT MOMENT
Poems for Now
Kevan Manwaring
'...light, rich, transparent, resonant...' Jay Ramsay
The fire in the eyes of a Bedouin camel-herder, the sound of snow falling on a Somerset

hillside, the evanescence of a water spout on a remote Scottish island, the invisible view from a Welsh mountain, the light on the Grand Canal in Venice, chasing the sunset on a motor-bike... The Immanent Moment looks at the little epiphanies of life, moments of lucid awareness and personal revelation. Each poem captures these fleeting pulses of con-sciousness in sinuous, euphonic language. A meditation on time, mortality, transience, and place, this collection is also ultimately life-affirming, with poems celebrating both the beauty of the natural and the man-made, the familiar and the exotic, and the interstices and intimacy of love. With humour and humanity, these poems gently encourage the reader to be fully alive in the miracle of each waking moment.
2011 Edition
Poetry ISBN: 978-1-906900-13-7 £7.99
---
THE FIREKEEPER'S DAUGHTER
tales of initiation
Karola Renard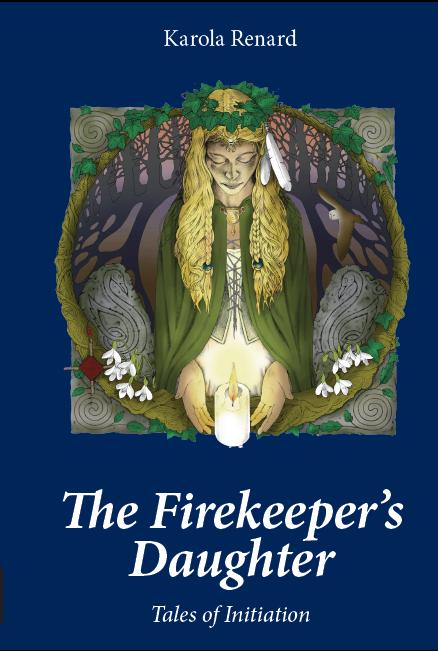 From the vastness of Stone Age Siberia to a minefield in today's Angola, from the black beaches of Iceland to the African savanna and a Jewish-German cemetery, Karola Renard tells 12 mythic stories of initiation, featuring 21st-century kelpies, sirens and holy fools, a river of tears and a girl who dances on fire, a maiden shaman of ice, a witch in a secret garden, Queen Guinevere's magic mirror and a woman who swallows the moon.
The red thread running through them all is a deep faith in life and the need to find truth and meaning even in the greatest of ordeals.
"Karola Renard has woven a fine cloth with her tales of courageous, loyaland insightful women. Among her lyrical words we travel to meet the girlon a wind-coloured horse; a resourceful northern huntress; lovers of moonand guardians of shrines; maiden, madonna, witch and queen. The stories roam from ice to island to dusty plain, beautifully touching into the ancientpower of our shared human mythologies as they go." Carolyn Hillyer, musician & author of SACRED HOUSE Where Women Weave Words into the Earth
"In her lively and vivid stories, Karola Renard points a finger towards themythic threads that run through life's initiations. Connecting with thatthread is the beginning of finding the true ground we stand upon." Martin Shaw, author of A Branch From The Lightning Tree: Ecstatic Myth and the Grace in Wildness
Fiction, £9.99 ISBN 978-1-906900-18-2
Available direct from Amazon here
---
SOUL OF THE EARTH
the Awen Anthology of Eco-spiritual Poetry
edited by Jay Ramsay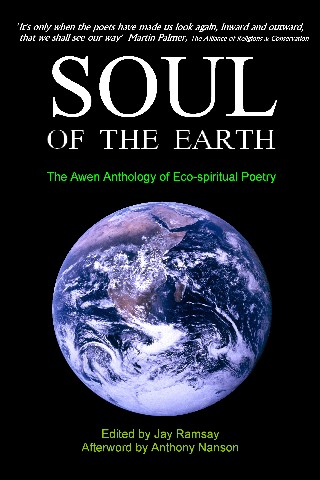 Soul of the Earth is an anthology of poetry to inspire hope in humanity. Challenging received wisdom and pushing boundaries, these are cutting-edge poems from a new generation of writers who share a love of the Earth and haven't given up on humans either. Vivid, contemporary voices that dare to explore a spiritual dimension to life on Earth and, in doing so, imply that a way out of our global crisis of ecological breakdown, financial meltdown, and bankruptcy of the spirit is to look beyond the impasse of materialism. With contributions from poets in the USA, Canada, UK, New Zealand and Australia, this anthology reaches out across the planet to embrace the challenges and triumphs of being alive on the Earth in the twenty-first century.
21 Poets, 1 Planet...
Diana Durham*Karen Eberhardt-Shelton*Rose Flint*Paul Matthews*Paul E Nelson* Gabriel Bradford Millar*Roselle Angwin*Kevan Manwaring*Jay Ramsay*Dawn Gorman* Alyson Hallett*Jehanne Mehta*Lynne Wycherley*Charlotte Hussey*Margie McCallum* Helen Moore*Aidan Andrew Dun*Irina Kuzminsky*Jennie Powell*Adam Horovitz* Jeremy Hooker
Poetry/Ecology/Spirituality
ISBN 987-906900-17-5
£11.99
To order contact us
---
***Honoured with Storytelling World Award 2013***
WORDS OF RE-ENCHANTMENT
Writings on Storytelling, Myth, and Ecological Desire
Anthony Nanson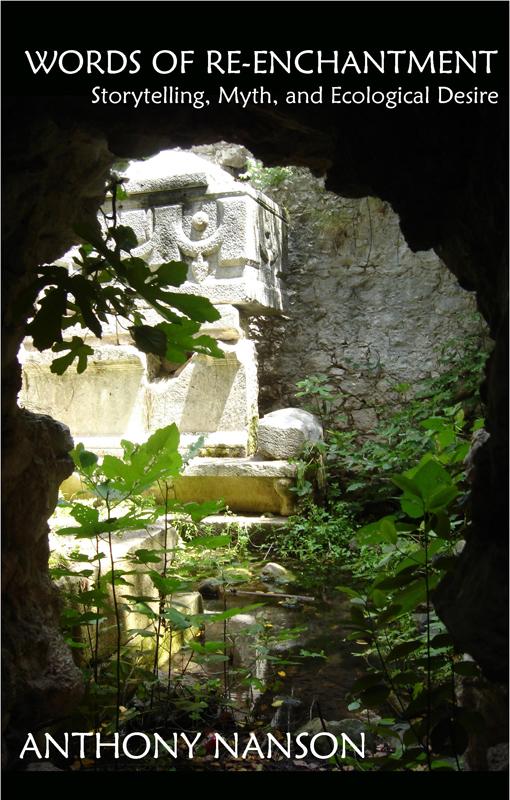 The time-honoured art of storytelling – ancestor of all narrative media – is finding new pathways of relevance in education, consciousness-raising, and the journey of transformation. Storytellers are reinterpreting ancient myths and communicating the new stories we need in our challenging times. This book brings together the best of Anthony Nanson's incisive writings about the ways that story can re-enchant our lives and the world we live in. Grounded in his practice as a storyteller, the essays range from the myths of Arthur, Arcadia, and the voyage west, to true tales of the past, science-fiction visions of the future, and the big questions of politics and spirituality such stories raise. The book contains full texts of exemplar stories and will stimulate the thinking of anyone interested in storytelling or in the use of myth in fiction and film.
'Pleasurable reading and rich in insights' EarthLines
Storytelling/Mythology/Environment
ISBN 978-1-906900-15-1 £9.99
---
IONA
Mary Palmer
***2011 edition - with Afterword by Anthony Nanson***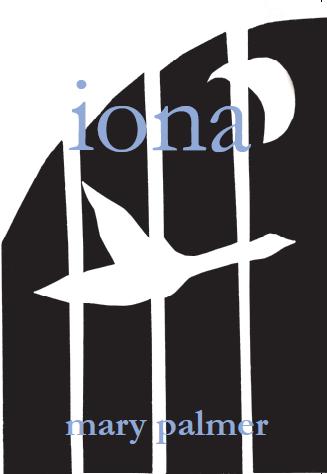 What do you do when you are torn apart by your 'selves'? Mary Palmer tells her story though poems, prose and images.
The pilgrim poet, rebel Mordec and tweedy Aelia set sail for Iona – a thin place, an island on the edge. It's a journey between worlds, back to the roots of their culture. On the Height of Storm they relive a Viking massacre, at Port of the Coracle encounter vipers. They meet Morrighan, a bloodthirsty goddess, and Abbot Dominic with his concubine nuns. Omens, chants, curses… During her stay Mordec learns words can heal or destroy, and the poet writes her way out of darkness.
A powerful collection, celebrating a journey to wholeness, from an accomplished poet.
'...curiosity, joie-de-vivre and linguistic facility in abundance, as well as a decency and generosity of spirit that makes them even more readable' Tears in the Fence
Poetry ISBN 978-0-9546137-8-5. £6.99
DANCING WITH DARK GODDESSES
Movements in Poetry
Irina Kuzminsky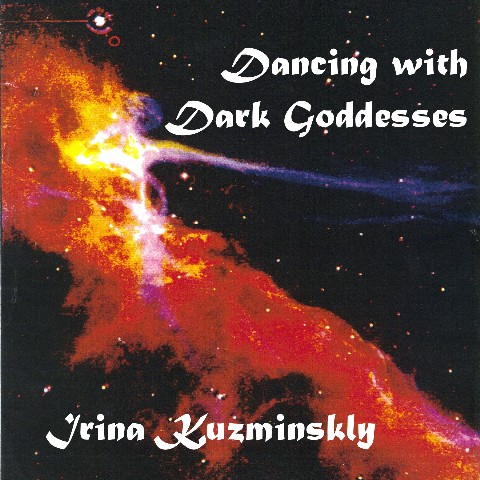 The dance is life - life is the dance - in all its manifestations, in all its sorrow and joy, cruelty and beauty. And the faces of the Dark Goddesses are many - some are dark with veiling and unknowing, some are dark with sorrow, some are dark with mystery and a light so great that it paradoxically shades them from sight.The poems in this collection are an encounter with many of these faces, in words marked with feminine energy and a belief in the transformative power of the poetic word. Both spiritual and sexual, earthy and refined, a woman's voice speaks to women and to the feminine in women and men, often with the rawness of pain and betrayal ("Even Today", "This Voice", "The Small Betrayals"), but also with a resurgent strength ("Derelicta", "The Hungering Earth", "Dakini", "She rides"), or with the calm consciousness of simply being ("Mistress of the Elements", "Mother of Darkness"). The book charts a journey from the abysses of pain and separation from the divine "(Eyeing Death"), of sorrow ("Standing at Golgotha"), of centuries of suppression and the memories of it, but then reaches back out towards transcendence and love, both beauty ("Your Beauty") and lightness of touch ("Would Words Could Dance") showing us what this earth could be. The shock of pain is counterpoised by the joy of living and by the pure and ultimately triumphant dance of life.The poems speak of an openness to life, a surrender to the workings of love and a trust in the Dark Goddesses and their ways of leading us through the dance.
Poetry/Dance/Photography ISBN 978-1906900120 £9.99
THE ANGEL IN THE FOREST
Niamh Clune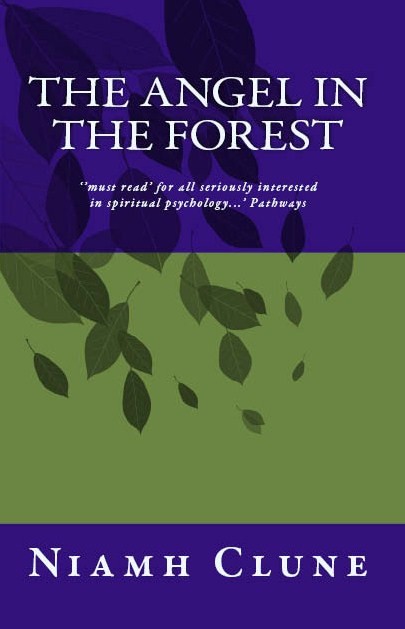 1987. In the lush forest of Vancouver Island, Dr Niamh Clune has an encounter with an angelic vision that will change her life - a timely warning to a world on the brink of ecocide.
Based upon her research into psychology and spirituality, this is a lucid and topical overview of the soul-wound of the world and how it can be healed.
'Many would say that the great affliction of our times, endemic in all our strife and conflict, and troubling us individually and socially, is the loss of soul. When soul is neglected, it doesn't just disappear somewhere; it re-emerges in the world symptomatically in violence, lack of meaning, obsessions, addictions and preoccupations with image over substance.Psychologist, teacher and environmental campaigner, Dublin-born Dr Niamh Clune, is what I would call a specialist of the soul and, in her remarkable new book, [The Angel in the Forest] plays an important part in attempts to reorientate us.' Geoff Ward, Mysterious Planet
Psychology/Spirituality ISBN:978-1906900113 £9.99
Available direct from Amazon here
---
TIDAL SHIFT
Mary Palmer selected poems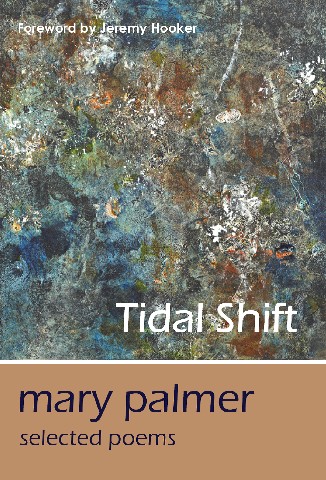 edited by Jay Ramsay
foreword by Jeremy Hooker
introduction by Kevan Manwaring
Knowing her end was near, Mary Palmer worked on her poems – compiling her very best and writing new ones with a feverish intensity. This is the result, published here with her full cooperation and consent. These are poems from the extreme edge and very centre of life – words of light that defy death's shadow with a startling intensity, clarity and honesty. Containing poems from across Mary's career, selected by Jay Ramsay, Tidal Shift is an impressive legacy from a poet of soul and insight.
'Full of excellencies' Dr Rowan Williams
'Excellent work is spread across the volume, the strongest of which tends ... to be that which responds to the beauty of the physical world.' Tears in the Fence
Poetry ISBN 978-1-906900-09-0 Profits to Dorothy House Hospice £9.99
---
EXOTIC EXCURSIONS
Anthony Nanson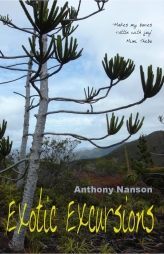 The exotic, like beauty, lies in the eye of the beholder..
In these stories Anthony Nanson charts the territory between travel writing and magic realism to confront the exotic and the enigmatic. Here are epiphanies of solitude, twilight and initiation. A lover's true self unveiled by a mountain mist … a memory of the lost land in the western sea … a traveller's surrender to the allure of ancient gods … a quest for primeval beings on the edge of extinction. In transcending the line between the written and the spoken word, between the familiar and the unfamiliar, between the actual and the imagined, these tales send sparks across the gap of desire.
'He is a masterful storyteller, and his prose is delightful to read … His sheer
technical ability makes my bones rattle with joy … He is simply one of
the most able writers I know.' Mimi Thebo
Fiction/Travel ISBN 978-0-9546137-7-8 £7.99
---
THE FIFTH QUARTER
Richard Selby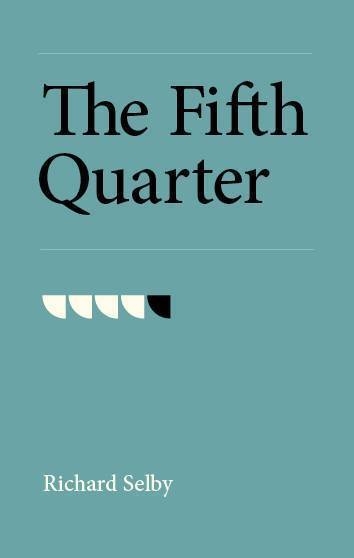 The Fifth Quarter is Romney Marsh as defined by Rev. Richard Harris Barham in The Ingoldsby Legends: 'The World, according to the best geographers is divided into Europe,Asia, Africa, America and Romney Marsh…'. It is a place apart, almost another world and this collection explores its ancient and modern landscapes, wonders at its past and reflects upon the present.
This eclectic collection of tales is funny and sad, universal and particular. Pour yourself a glass and pull up a chair...
Richard Selby has known Romney Marsh throughout his life: holidaying there as a child, living there in his youth and regularly visiting ever since. Formerly in education, he now works in the booktrade. He performs as a storyteller individually and with Fire Springs, storytellers of Bath. He lives in Bath, with his wife Judith and his two talented sons.
Fiction/poetry ISBN 978-0-9546137-9-2 £7.99
---
MYSTERIES
Chrissy Derbyshire
Simon Miles
AN ECOBARDIC MANIFESTO
A vision for the arts in a time of environmental crisis
Fire Springs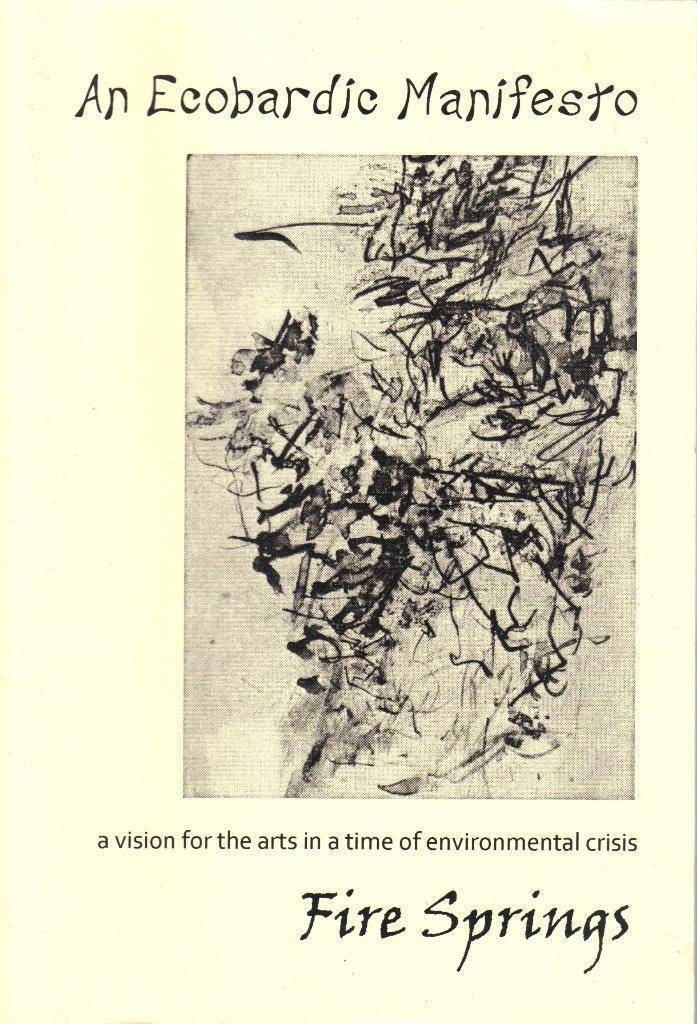 What is the raison d'être of the arts in an age of global ecological crisis? In this audacious document, Fire Springs present a new vision for the arts, one that holds together commitment to artistic integrity and craftsmanship with responsiveness to the peculiar challenges of our time. Foremost among those challenges are the strained relationship between human beings and the ecosystem we inhabit and the vital need to
sustain empathy for that which is other than ourselves. Fundamental to the arts' task in such an age is a willingness to embrace contradiction, not least the deepening polarisation between scientific and economic materialism and metaphysical sources of meaning and hope. This pamphlet is a clarion call to everyone working in the arts today
who wants their efforts to make a difference.
'...as close as a rallying call as anything else I've seen in British poetry over the last two decades' Tears in the Fence
"a deep and inspiring document" - Molly Scott Cato, Transition Stroud
Fire Springs (Anthony Nanson, Kirsty Hartsiotis, David Metcalfe, Richard Selby, Kevan Manwaring) is a co-operative of performers and writers who've been working together since 2000 to stage, among other things, such ecobardic epics as Arthur's Dream, Robin of the Wildwood, Return to Arcadia, & Pilgrims of Love.
Art Theory/Literary Criticism ISBN 978-1-906900-07-6 £2.50
Postal orders only - see bottom of page
---
THIRTEEN TREASURES
Kevan Manwaring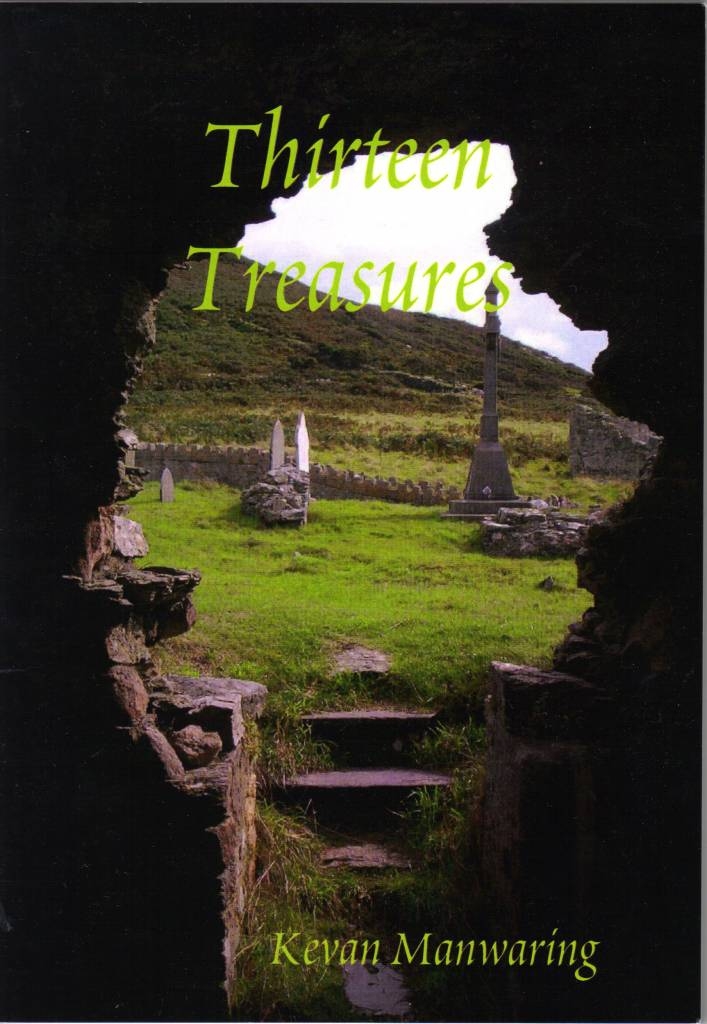 13 Years, 13 Poems, 13 Treasures
This is the latest collection of poetry from the Winner of the Bardic Chair of Caer Badon, Kevan Manwaring (author of The Bardic Handbook & The Long Woman), featuring poems about various personal places of spirit: Northampton, Bath, Bardsey Island, Isle of Man, Isle of Purbeck, Cardigan Bay, Gower, Malvern Hills & Venice.
Spirit of Place Volume 3
Poetry ISBN: 978-1-906900-03-8 £4.99
***OUT OF PRINT***
---
THE SUN MINERS
Kevan Manwaring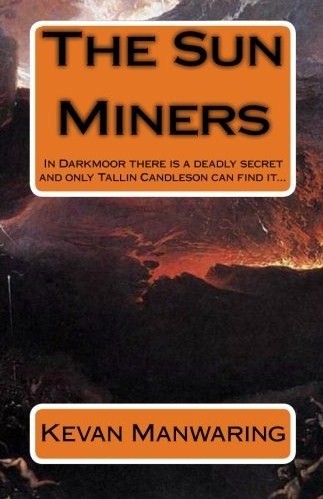 A magical adventure for all ages
In Darkmoor, a land of endless night, an orphan pit-boy called Tallin Candleson is plunged into a dangerous quest to find the source of the sunblood, the bright liquid slaved for in the lightmines. He makes strange allies on his magical journey; a telepathic shambler, a trickster marsh-sprite and an exiled princess called Rosa. Together they try to escape the clutches of Kowl the Nightbringer in a race to the edge of the world. Beyond, they are rescued by a lost tribe who live on the Starry River. Guided by Uku, a warrior-priest, Tallin and Rosa return to meet their destiny – to liberate both Dunmires and the Bright Ones from the sinister Tenebros, who keep them all in darkness. They must unite the worlds in a final battle, and Tallin must face Kowl in the Void, before the secret of the sunblood can be discovered and the wound of the land healed.
For older children & adults
Fiction, 204 pages, ISBN 978-0-9546136-5-4 £9.99 paperback
Available direct from Amazon here
Now available on Kindle
---
THE WINGED UNICORN
Marko Gallaidhe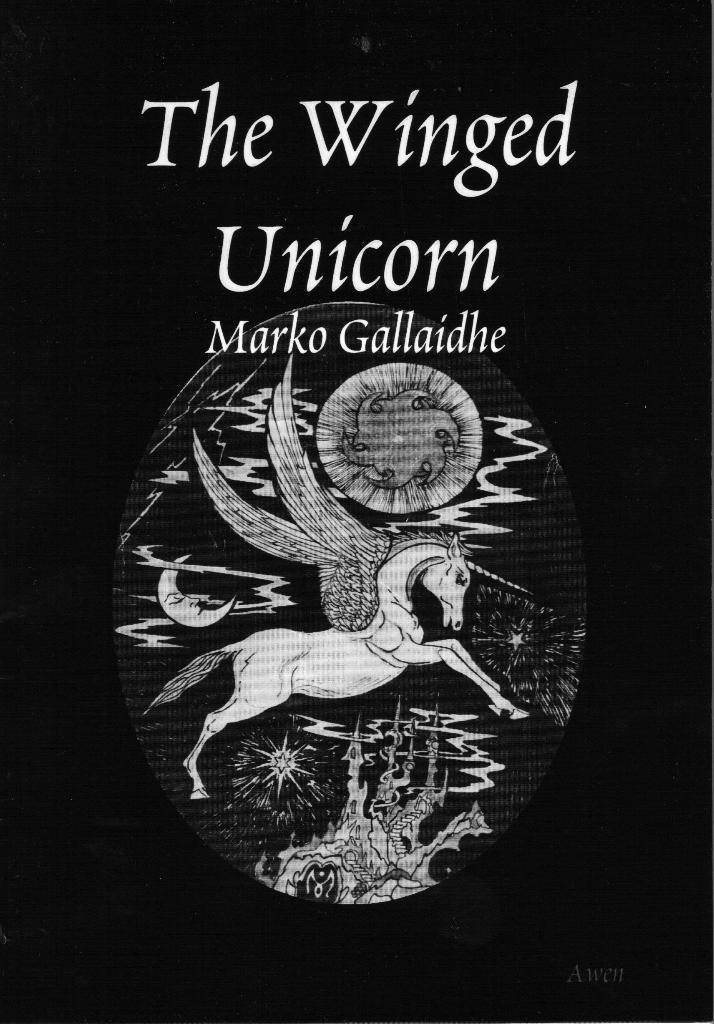 This magical collection brings together Marko Gallaidhe's articles from The Green Book, Bath's legendary arts journal published throughout the Seventies: the mysteries of Gawain and the Green Knight, Mary Magdalen, St John the Baptist, the Sidhe, the Holy Grail...all are explored in original ways from this peer of RJ Stewart and Caitlin Matthews. Also included: a fairy story, the long-lost song-cycle 'The Birth of Merlin' and a full profile of the extraordinary author.
Fully illustrated by the author, a trained artist and stone-sculptor.
Non-fiction/poetry ISBN 978-1-906900-02-1 £6.99
***OUT OF PRINT***
SPRING FALL
The Story of Sulis and Bladud of Bath
Kevan Manwaring
WRITING THE LAND
an anthology of natural words
Foreword by Peter Alfred Please
Edited by Kevan Manwaring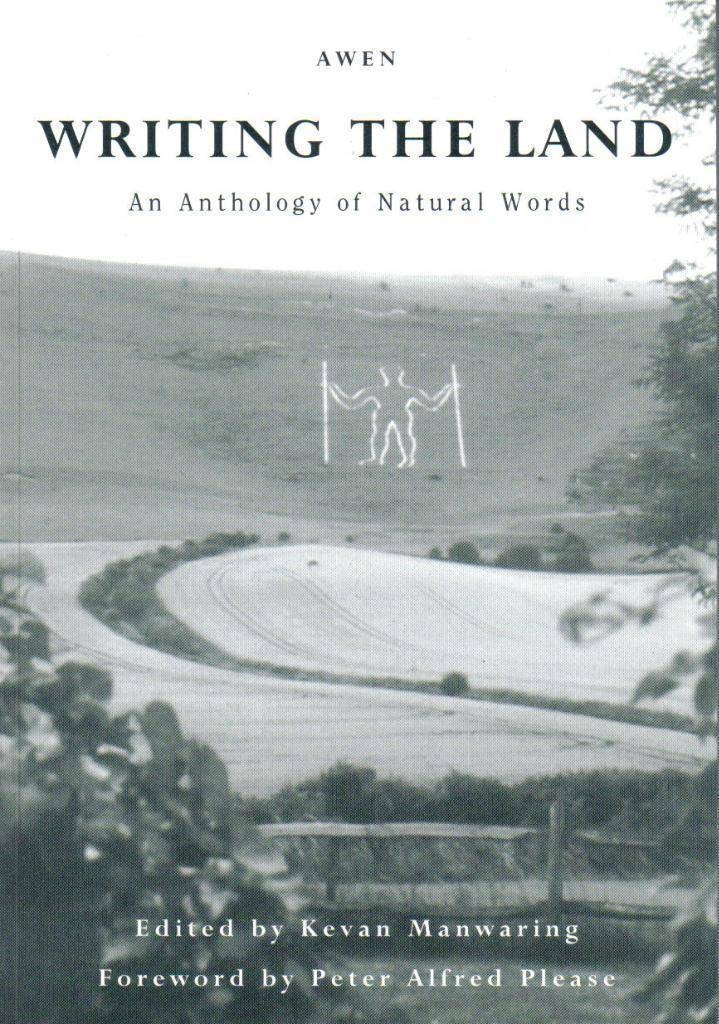 Lovers of nature will enjoy this collection of poetry and prose. Within these pages you will find pieces on wildlife, trees, water, earth, light, places, travel, memory and time. They range form the funny to the profound, the down-to-earth to the spiritual. Informative, but never preachy, these words are to be enjoyed. Dip into this anthology for relaxation, companionship and inspiration.
Shortlisted for the Arts Council of England Raymond Williams Publishing Prize 2004.
'An inspirational book!'
Richard Bright, The Interalia Centre
Poetry, 124pp. ISBN 0-9546137-0-8 £5.00 (all proceeds go to Friends of the Earth)
---
THE BARDIC HANDBOOK
the complete manual for the twenty first century bard
Kevan Manwaring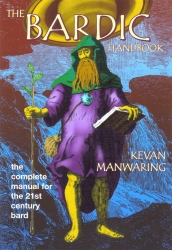 This complete manual for the Twenty-First-Century Bard contains all you need to know to start you on the Bardic Path. Here you will find inspiration and instruction, whether you want to dedicate yourself to the Way of Awen, or simply wish to improve your public-speaking skills and be able to express yourself with confidence. Learn how to enchant an audience with gramarye, through poetry, storytelling and songcraft, and how to use the magic of words to bless, honour, heal and celebrate your identity, community and heritage. With an easy-to-follow 12 month self-study programme and week-by-week exercises and mini-lessons about bardic lore, this book will lead you along the Way of Awen. For ease of understanding and to invoke inspiration, the book is divided into five parts corresponding to the elements of the Western Magical Tradition: Spirit, Air, Fire, Water and Earth.
An inspiring handbook of creative wisdom, The Bardic Handbook also includes 'The Dialogue of the Two Sages' by Robin Williamson (master harper, storyteller, and author of The Craneskin Bag and co-author of Celtic Bards, Celtic Druids) and features a foreword by Emma Restall Orr, author of Druid Priestess, Ritual and Living Druidry.
Creativity/Spirituality ISBN 0 906 362 67 9 Published by Gothic Image Publications
Order direct from Awen for £12.50
---
THE WAY OF AWEN
journey of a bard
Kevan Manwaring
Awaken the bard within in this inspiring journey into your creative potential. Expanding upon the foundation of The Bardic Handbook, this volume explores the transformations the bardic initiate must go through to become a fully-fledged Bard. This originally took 12 years of study in the Bardic Colleges - but communities need bards right now, bringing healing and hope with their words and music and so the training process is accelerated over 12 months, echoing the 12 years of Taliesin's journey from Gwion Bach to the Shining Brow. Focusing on the shape-changing between Ceridwen and her quarry, we will examine in detail each one of these stages of consciousness and bardic development — using them as metaphors for the stages of evolution from Anruth to Bard. Each is accompanied by an original poem from The Taliesin Soliloquies. Extracts from the author's notebooks and journals over 20 years illustrate his own journey - showing how this ancient wisdom has been gleaned and validated by powerful personal experience. The Way of Awen is a way of living creatively, of honouring your sacred creativity, for all who wish to walk the path of their true calling.
'This is a unique, intelligent, insightful, and brilliant book from start to finish. My congratulations to the Author!'
Website: www.wayofawen.com
| | |
| --- | --- |
| ISBN: | [978-1-84694-311-9] |
| Price: | £14.99 || $29.95P |
Published by O Books - purchase here
---
THE ART OF SELF-PUBLICITY
a practical guide for artistes, authors and entrepreneurs
David Lassman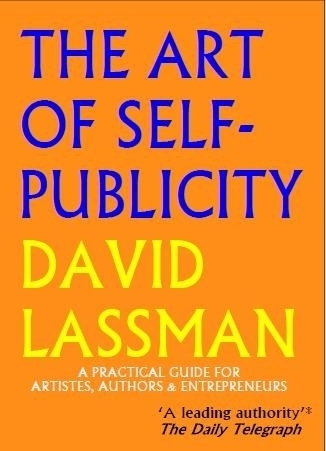 Do you have a message to share with the world? Is your creative output not getting the attention it deserves? Are you just starting out on your artistic career? David Lassman has generated millions of pounds worth of free publicity for himself and various organisations through-out his career. He has now distilled this experience into The Art of Self-Publicity, which reveals the secrets behind his most successful publicity coups.
Writers' Workshop Guide no. 1
Self-help ISBN 978-1-906900-14-4 £6.99
TO ORDER
By Post:
For UK - free P&P. For Overseas Postage & Trade Orders please contact us
Write a cheque payable to 'Awen Publications' and send to:
Awen Publications
78 Daisybank, Bisley Rd, Stroud, Gloucestershire GL5 1HG
NB include your name, address, email and telephone number
Your email will be added to the Awen mailing list, unless otherwise specified.
---